SpaceX Sets New Record for Florida Launch & Recovery Cadence with Starlink Launch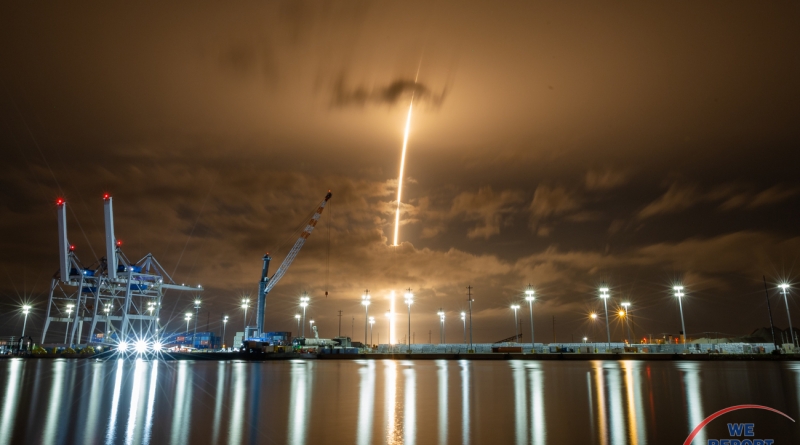 ---
CAPE CANAVERAL: With the 9:25PM launch on June 3, 2020 of sixty more Starlink satellites, SpaceX proved they could shorten their launch cadence by 37% thanks to the expanded SpaceX fleet stationed at Port Canaveral.
SpaceX CEO predicted that SpaceX could one day reach a 48-hour launch cadence. The previous record for back-to-back ocean recovery of the first stage booster was the 8-day period from the launch of Nusantara Satu on February 22, 2019 and Demo Mission 1 on March 2, 2019. With only one autonomous drone ship located at Port Canaveral, it took about a week for the landed booster to sail back to port, offload, and then turn the recovery fleet back around for a second landing attempt.
In the past week, the SpaceX fleet supported two ocean recoveries in five days. First, the booster for the NASA DM-2 mission landed on Of Course I Still Love You (OCISLY) on Saturday May 30. While OCISLY was headed back to port, Just Read the Instructions (JRTI) departed Port Canaveral on May 31. OCISLY arrived back at port on June 2 around 2PM. JRTI was in position to recover the booster from the Starlink launch on June 3, a cadence of five days between ocean recoveries.
This is the first mission for JRTI in over 18 months. Originally stationed in the Pacific, JRTI was moved through the Panama Canal to Port Canaveral and underwent extensive improvements in Florida. Before moving from the Pacific, there were two times where ocean recoveries happened two days apart, but on opposite coasts.
It is also notable the improved ground operations at Port Canaveral. During the day on June 3, the landing legs were retracted while the booster was still on OCISLY. The rocket was horizontal by 6PM on June 3, just 28 hours after arriving at Port Canaveral. In the past, the time for the rocket to be horizontal was several days.
Another milestone: This was the fifth mission for Booster 1049.5. This is the second time a booster has flown five times, and the first time a booster has been successfully recovered on the 5th flight. This flight occurred on the 10th anniversary of SpaceX's first flight from Cape Canaveral.
---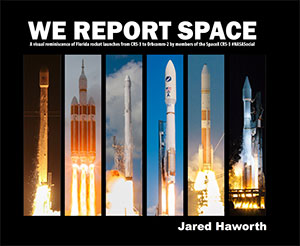 The Book
Stunning, full color photo book covering every east coast launch spanning 2014-2015, including the first-ever powered landing of a SpaceX Falcon 9 rocket.
More Info