SpaceX Recovers 50th Falcon 9 First Stage During Successful CRS-20 Launch
---
CAPE CANAVERAL: SpaceX launched a Dragon capsule with 4,300 pounds of NASA cargo and science investigations at 11:50 PM on Friday March 6, 2020. Eight minutes later, the Falcon 9 first stage landed at Cape Canaveral Space Force Station's Landing Zone 1, the 50th time that SpaceX has recovered the first stage booster.
This is the 20th and final Commercial Cargo flight for SpaceX under their 2008 contract with NASA. The commercial cargo flights will continue beyond this flight under a second contract awarded to SpaceX.
Dragon will join three other spacecraft currently at the station. When it arrives, NASA Flight Engineer Andrew Morgan will grapple Dragon, backed up by NASA's Jessica Meir. Coverage of robotic installation to the Earth-facing port of the Harmony module will begin at 8:30 a.m.
Dragon is scheduled to remain at the space station until April 9, when the spacecraft will return to Earth with research and cargo.
Among the science on board:
New Facility Outside the Space Station
The Bartolomeo facility, created by ESA (European Space Agency) and Airbus, attaches to the exterior of the European Columbus Module. Designed to provide new scientific opportunities on the outside of the space station for commercial and institutional users, the facility offers unobstructed views both toward Earth and into space. Potential applications include Earth observation, robotics, material science and astrophysics.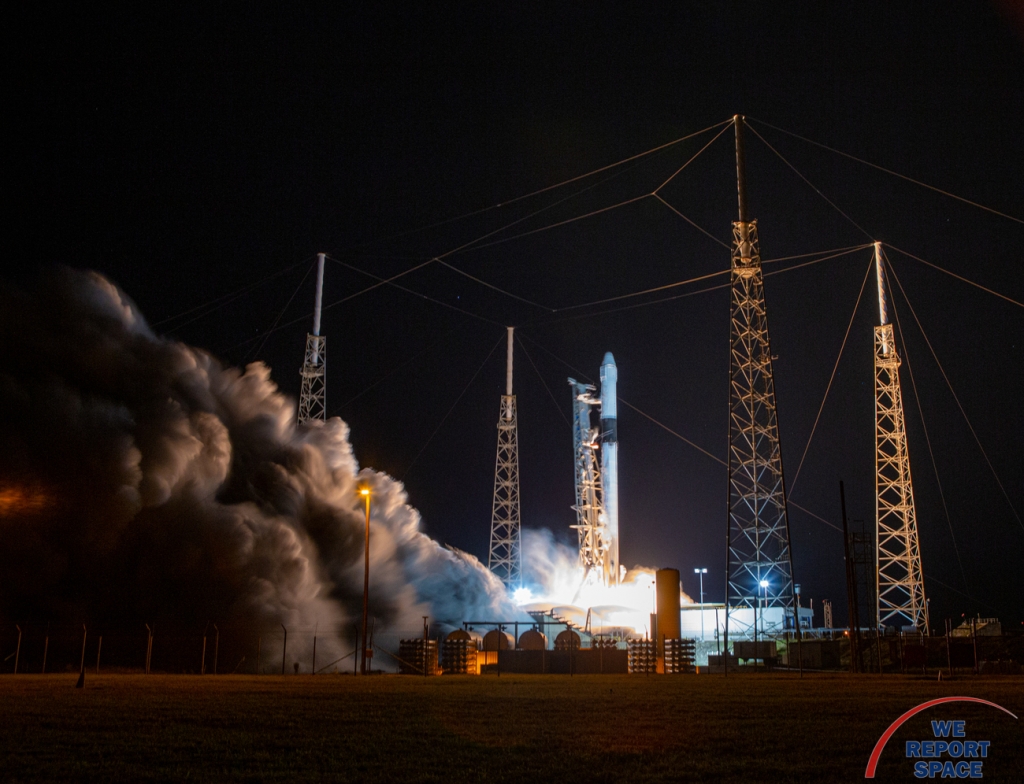 Growing Human Heart Cells
Generation of Cardiomyocytes From Human Induced Pluripotent Stem Cell-derived Cardiac Progenitors Expanded in Microgravity (MVP Cell-03) examines whether microgravity increases the production of heart cells from human-induced pluripotent stem cells (hiPSCs). The investigation induces stem cells to generate heart precursor cells and cultures those cells on the space station to analyze and compare with cultures grown on Earth.
Conserving Water While Providing Better Shower Technology
Delta Faucet is testing a water droplet formation payload. H2Okinetic® technology allows better control of droplet size and increases the speed of the drops (fewer water drops are used, but the droplets are larger and are moving faster), which creates a feeling of increased pressure for the customer. The study will evaluate how best to control the output of water droplets to create a better performing shower device that provides an improved experience for the end user while also conserving water and energy.
Photos
---
Falcon 9 / SpaceX CRS-20 (Bill Jelen)
---
Falcon 9 / SpaceX CRS-20 (Scott Schilke)
---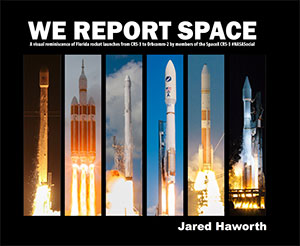 The Book
Stunning, full color photo book covering every east coast launch spanning 2014-2015, including the first-ever powered landing of a SpaceX Falcon 9 rocket.
More Info