After Static Fire, Delaware North Offers VIP Falcon Heavy Launch Tickets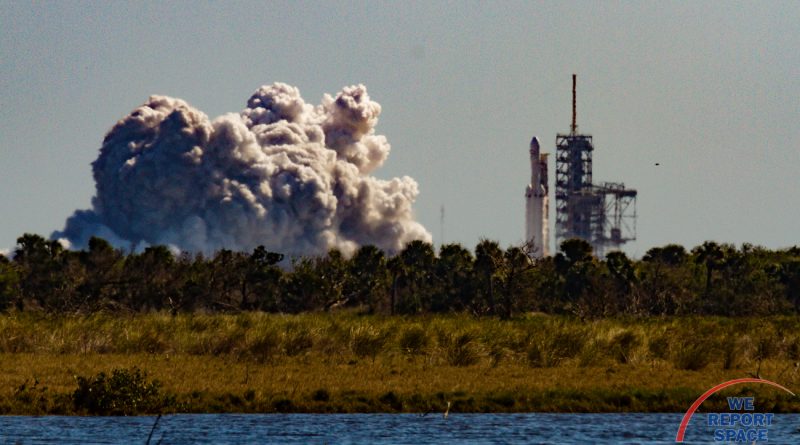 ---
KENNEDY SPACE CENTER: At 12:30 PM on Wednesday January 24, 2018, SpaceX fired up the 27 engines of their Falcon Heavy at Pad 39A. With the successful static fire, launch fever cranked up as Delaware North announced $195 VIP Launch Viewing Tickets starting at 9AM on Thursday January 25. This price is higher than ever before, but is good for multiple days in case of a scrub.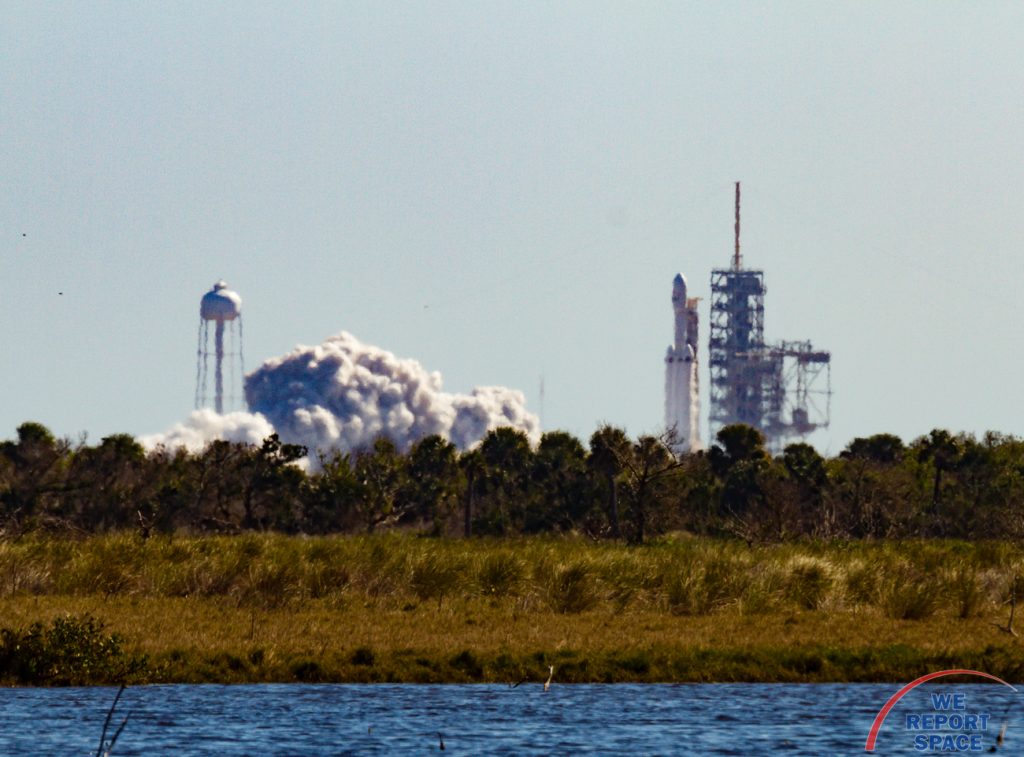 Delaware North is a multi-national hospitality company who operates Kennedy Space Center Visitor Center. They stand to gross $600,000 in Feel the Heat launch viewing tickets. The Visitor Center will be closed to other patrons on launch day as the KSC bus fleet will be ferrying 3000 ticket holders to the Apollo/Saturn V Center. Losing regular admission could become costly if the Falcon Heavy launch scrubs for several days in a row.
Ticket sales were brisk, with 1,300 of the 3,000 available Feel the Heat packages sold by 11:30 AM on Thursday. Tickets were available online at full price. Annual Pass holders could save 10% by calling in. Telephone lines were jammed, with busy signals. One caller from Merritt Island got through, but was on hold for over 45 minutes before giving up and paying full price online.
Attendees of the NASA Day of Remembrance noted that launch tickets were not available in person at KSC, although the staff in Guest Services were alerting each guest that launch tickets were available online.
The Feel the Heat package includes: launch viewing at the Apollo/Saturn V Center. 2-Day admission to KSC Visitor Complex, Exclusive Shuttle Landing Facility Experience including the final wheel stop for STS-135, Catered meal, 2 drink tickets, champagne toast with commemorative glass, SpaceX hat, Digital Photo at the Apollo/Saturn V Center, Vehicle Placard, required for visitor complex parking. Package holders will be able to board the bus to the Apollo/Saturn V Center from five to three hours before the launch.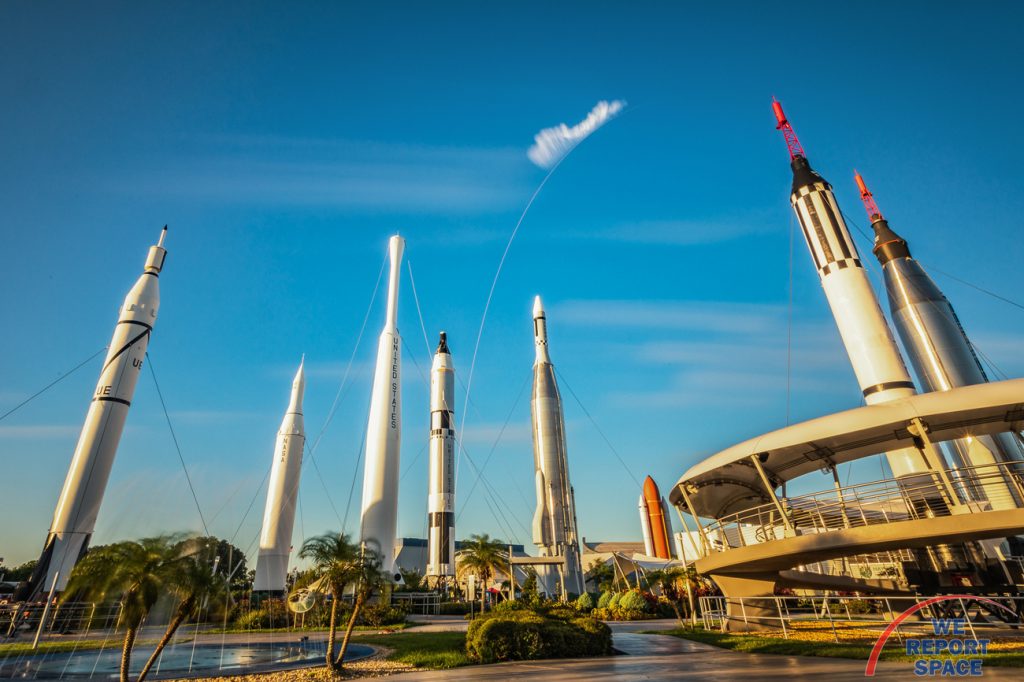 Note that guests are purchasing tickets for a launch without an announced launch date. Rumors are swirling on the Internet as armchair rocket scientists attempt to figure out if the upcoming January 30 SES/GovtSat launch is expendable or will be recovered by the OSICLY ship. In the past, it takes OCISLY 7 days to return to port and to offload the Falcon 9 first stage. This would push the Falcon Heavy launch beyond February 7. Launch enthusiasts who need to travel to the Space Coast are trying to figure out when it is safe to book travel.
New Scrub Policy
Delaware North is rolling out a generous new scrub policy with this launch. The ticket package is good for a specific mission. If the Falcon Heavy launch scrubs, the ticket holder can come back for subsequent launch attempts of the Falcon Heavy test mission. The catered meal will be available on the first launch attempt day where the launch has not scrubbed before the visitor center opens for the day.
Other Packages Available
While the $195 package gets you 4 miles from the launch pad, two other packages are available: The $115 Closest package lets you watch from KSC Visitors Center - 7.5 miles from the launch. This includes 2-day admission, buffet dining, and a SpaceX souvenir. The $75 Closer package is 7.5 miles from the launch pad, with the rocket visible shortly after lift-off. The $35 Close package is for a spot at the ATX Center, 12.5 miles from the launch pad.
Blackout Day
Once the Falcon Heavy launch date has been announced, only people who purchased a package in advance will be able to access the KSC Visitor Center. Others who wish to purchase an admission ticket on launch day will be turned away. This includes annual passholders.
Launch Viewing Outside of KSC
Space Coast residents are aware that launches are visible from Titusville, Merritt Island, Cape Canaveral and even from Melbourne. While everyone has their favorite launch viewing sites, you can always view the rocket launch and landing by simply stepping outside in any of these areas. If you can't get tickets at the KSC Visitor Center, many options abound. Visit Ben Cooper's Launch Photograph website for tips on viewing.
---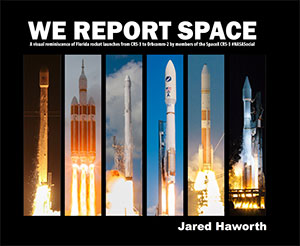 The Book
Stunning, full color photo book covering every east coast launch spanning 2014-2015, including the first-ever powered landing of a SpaceX Falcon 9 rocket.
More Info