Minotaur-IV Rockets ORS-5 to Orbit at 2:04 AM from CCAFS LC-46
---
CAPE CANAVERAL FL: The $5 million Space Florida project to modernize the north launch stand at Launch Complex 46 paid off this morning as Orbital ATK used the renovated launch pad to lift a satellite for the USAF to orbit above the equator.
The Minotaur IV Space Launch Vehicle is a stack of of three government-furnished Peacemaker solid rocket stages with a commercial solid rocket upper stage and a 2.34-meter payload fairing. Although this was the 26th launch of the Minotaur family, today's launch was the first from Cape Canaveral. The Air Force needed a tricky orbital insertion above the equator, bringing the launch to Florida.
Bright & Fast
People watching the launch commented on how quickly the rocket ascended. Just 56 seconds after launch, the first stage had lifted the spacecraft to 16 miles in altitude and 12.6 miles downrange. The first stage separated and the second stage ignited for a 57-second burn. When the second stage separated, less than 2 minutes after launch, the spacecraft reached 57 miles in altitude and 142 miles down range. The third stage burned for 83 seconds and delivered the spacecraft to 120 miles in altitude and 328 miles downrange.
The vehicle coasted until T+13.92 minutes
The 4th stage ignited at T+13.92 minutes and burned until T+15.03 minutes.
The 5th stage ignited at T+25.31 minutes and burned until T+26.41 minutes.
The payload separated at T+28.46 minutes. It was 372 miles in altitude and 7908 miles down range.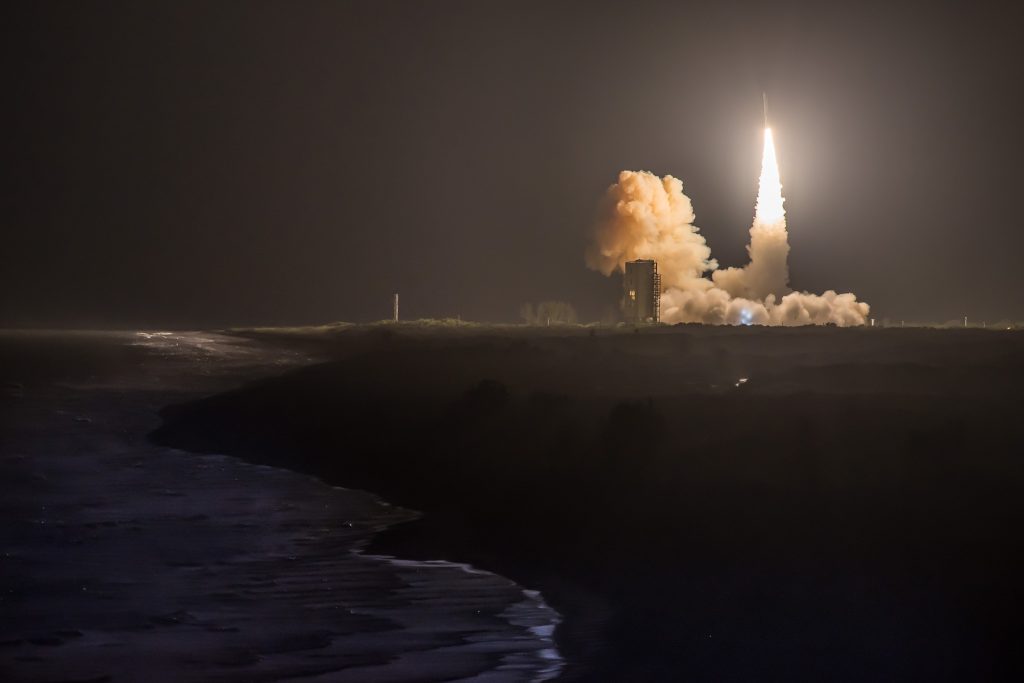 About ORS-5
Operationally Responsive Space-5 (ORS-5) and is an operational demonstration of the SensorSat vehicle. The spacecraft objective is to demonstrate technologies that for geosynchronous Space Situational Awareness. The program was approved in February 2014 and Orbital ATK was awarded the Launch Service Contract in the summer of 2015.
About Space Florida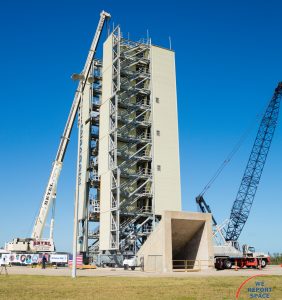 As the State of Florida's aerospace economic development agency, Space Florida fosters bold economic development activities to expand and diversify domestic and international opportunities that support talent development, enhance infrastructure and support governments and organizations in improving the state's competitive business climate. In February 2017, Space Florida hosted the media for a tour of the LC-46 to show off the $5 million investment in the pad and a new underground communications bunker.
The next launch for LC-46 is a 2019 test of the Orion Pad Abort System.
---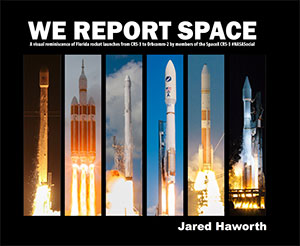 The Book
Stunning, full color photo book covering every east coast launch spanning 2014-2015, including the first-ever powered landing of a SpaceX Falcon 9 rocket.
More Info