SpaceX Launch of CRS-9 Enables Future Crew Missions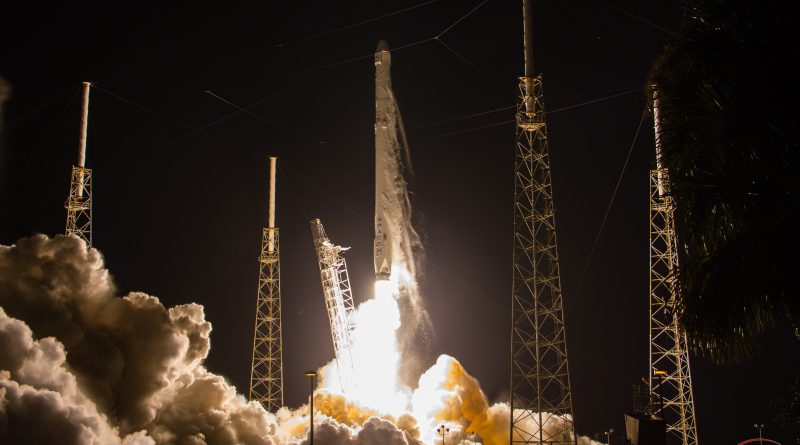 ---
At 12:45 AM Eastern Daylight Time (EDT) on Monday, July 18 2016, SpaceX launched a Dragon capsule bound for the International Space Station (ISS) atop a Falcon 9 rocket. The Dragon, designated CRS-9, arrived at the ISS at 6:56 AM EDT on Wednesday July 20, 2016.
In the trunk of the Dragon is a new International Docking Adapter (IDA-2) built by Boeing. Astronauts in the ISS will use the robotic arm and an EVA to remove the IDA-2 from the trunk of the Dragon and install the new docking adapter on the ISS. This new docking adapter will allow the SpaceX Crew Dragon and Boeing's Starliner capsule to dock with the ISS. The original version IDA-1 was lost when SpaceX CRS-7 exploded a few minutes after lift-off on June 28, 2015. Boeing is building IDA-3 to replace the lost IDA-1. This will allow both a Boeing Starliner and Crew Dragon to be docked simultaneously at the ISS.
While the Dragon cargo capsules must be grappled using the robotic arm, the new IDA-2 allows astronauts in either the Starliner or Crew Dragon to dock without assistance from astronauts aboard the station.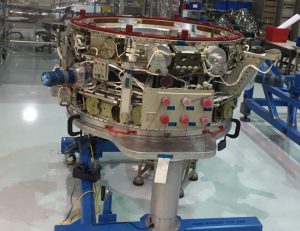 8 minutes after launch, the Falcon 9 first stage successfully landed at Cape Canaveral Air Force Station. A series of three loud sonic booms prompted residents to call 911 and could be heard as far away as Orlando. At T+2:21, the Falcon 9 first stage main engines were cut off (MECO). At T+2:24, the two stages separate. At T+2:32, the second stage engine fires to continue sending Dragon to the ISS. At 2:42 the Falcon 9 first stage flips around and a boostback burn occurs. Thin clouds above central Florida allowed viewers to watch the second stage head down range until almost T+6:31 when a very bright entry burn appeared directly overhead. At T+7:38 the third landing burn slowed the Falcon 9 first stage to a vertical landing at the former Space Launch Complex 13. Just as at the first landing in December, the sonic books reached Port Canaveral at the same time as touch down. The Falcon 9 thrusters continued to burn propellant a few seconds after touchdown, brightly illuminating the launch pad. At the post-launch press conference, SpaceX VP Hans Koenigsmann confirmed that the first stage looked good and ready to fly again.
Other science experiments flown to the ISS on this mission included a hand-held sized DNA sequencer and a phase-change heat exchanger that will allow for temperature regulation inside a spacecraft when NASA again leaves Low Earth Orbit with the Orion capsule.
Photos
---
Falcon 9 / CRS-9 (Michael Seeley)
---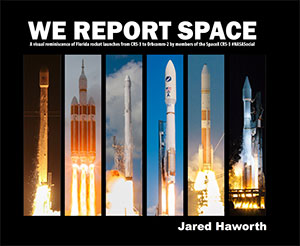 The Book
Stunning, full color photo book covering every east coast launch spanning 2014-2015, including the first-ever powered landing of a SpaceX Falcon 9 rocket.
More Info