NASA provides an update on the science objectives of the Parker Solar Probe.
Read More
---
KENNEDY SPACE CENTER: Launched yesterday morning, the Parker Solar Probe begins a 7 year mission to study the Sun. The first milestone is eight weeks away when the probe uses its instruments to study Venus.
Read More
---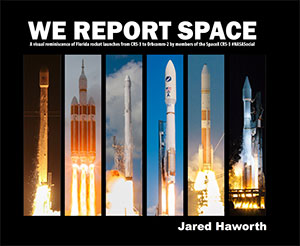 The Book
Stunning, full color photo book covering every east coast launch spanning 2014-2015, including the first-ever powered landing of a SpaceX Falcon 9 rocket.
More Info