SpaceX Launches 7th Operational Crew Rotation mission for NASA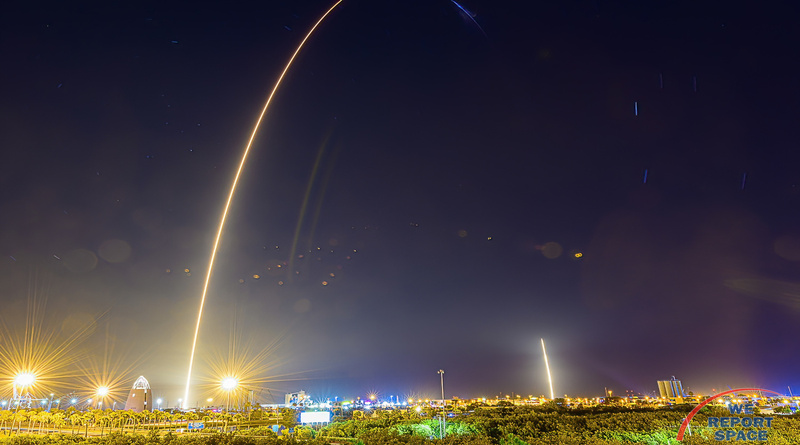 ---
Kennedy Space Center, FL. – In the early morning hours of August 26, 2023, SpaceX launched the Crew-7 mission to the International Space Station (ISS). The launch occurred at 3:27 AM EDT from Launch Complex 39-A with the crew aboard the Dragon capsule "Endurance". This is the seventh crew rotation for NASA and is the first flight with an astronaut and cosmonaut representing four separate nations. The astronauts for this mission are: NASA astronaut Jasmin Moghbeli from the United States, ESA (European Space Agency) astronaut Andreas Mogensen from Denmark, JAXA (Japan Aerospace Exploration Agency) astronaut Satoshi Furukawa, and Roscosmos cosmonaut Konstantin Borisov of Russia.
These four astronauts will spend a few months on the ISS conducting a variety of experiments aboard the orbiting laboratory. Meanwhile the Crew Six astronauts will begin to transition to prepare to leave the ISS and have a planned splashdown off the Florida coastline.
In a statement from NASA: "Crew-7 is a shining example of the power of both American ingenuity and what we can accomplish when we work together," said NASA Administrator Bill Nelson. "Aboard station, the crew will conduct more than 200 science experiments and technology demonstrations to prepare for missions to the Moon, Mars, and beyond, all while benefitting humanity on Earth. By partnering with countries around the world, NASA is engaging the best scientific minds to enable our bold missions, and it's clear that we can do more – and we can learn more – when we work together."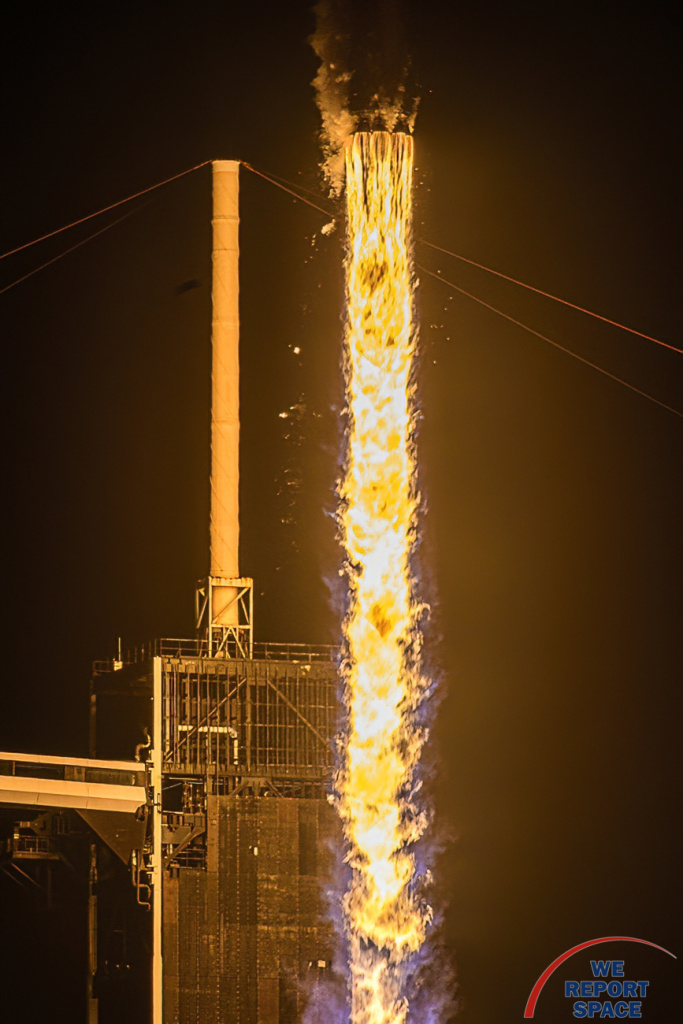 In a statement from Space Operations Mission Directorate: "The International Space Station is an incredible science and technology platform that requires people from all around the world to maintain and maximize its benefits to people on Earth," said Ken Bowersox, associate administrator, Space Operations Mission Directorate at NASA Headquarters in Washington. "It's great seeing Crew-7 launch with four crew members representing four countries who will live and work on humanity's home in space as we continue the nearly 23 years of a continuous human presence aboard the microgravity laboratory."
Shortly after launch, the first stage booster made its' return known as it created a sonic boom heard across the Space Coast having made a successful landing at Landing Zone -1 at Cape Canaveral Space Force Station.
Photos
---
Falcon 9 / SpaceX Crew-7 (Michael Seeley)
---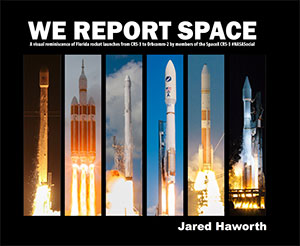 The Book
Stunning, full color photo book covering every east coast launch spanning 2014-2015, including the first-ever powered landing of a SpaceX Falcon 9 rocket.
More Info