Launch is a Very Big Day for People of Bangladesh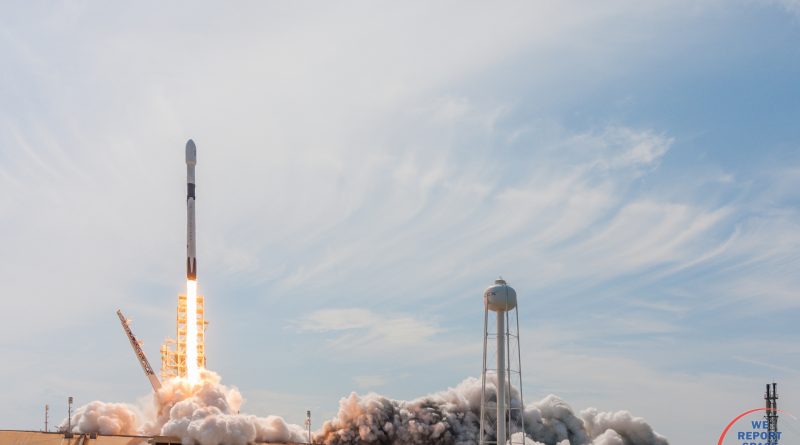 ---
KENNEDY SPACE CENTER: Bangladesh became the 57th country to have a satellite in space on May 11, 2018 with the launch of Bangabandhu-1. The satellite will reduce the country's dependence on foreign satellite operators. The satellite will provide benefits to the weather department, defense sectors and will provide television and telecommunication services to rural areas in Bangladesh. Plans include telemedicine and e-learning applications.
Shortly after the launch, SpaceX played a recorded message from Bangladeshi Prime Minister Sheiky Hasina mentioning that the satellite would help Bangladesh bridge the digital divide. Members of the Bangladeshi media contingent swelled with pride during the message from their prime minister and one exclaimed, "This is a very big day for my county." A small round of applause broke out in the press site.
It also will allow Bangladesh to sell satellite connectivity to other countries. Instead of paying $14 Million annually to buy bandwidth, Bangladesh can sell bandwidth to other countries. The satellite will reach Afghanistan, Bangladesh, Bhutan, India, Nepal, the Maldives, Pakistan, Sri Lanka, Indonesia, Philippines, Myanmar, Tajikistan, Kyrgyzstan, Uzbekistan, Turkestan and a part of Kazakhstan.
Debut of Block-5 Version of Falcon 9
The Bangabandhu-1 satellite caught a ride to orbit on an historic rocket. This was the first launch of the newly redesigned Falcon 9 Block-5 version of the rocket. While this particular rocket landed on a drone ship in the Atlantic, future rockets that land at Cape Canaveral Air Force Station will be able to be re-launched within one day. In a teleconference with media on May 11, 2018, SpaceX CEO Elon Musk described the process: "The rocket will land. We will transport it to the hangar, attach a new satellite, re-fuel and launch again the next day." Musk predicted two launches of the same Block-5 rocket within 24 hours by the end of 2019.
Currently, SpaceX has re-launched Block-4 versions of the Falcon 9, but it required a fair amount of refurbishment.
Observers noted the new black thermal protection technology at the interstage, raceways and landing legs. It is a new thermal protection system developed at SpaceX. Musk described the surface as hydrophobic and said it would not trap water. The rapid temperature changes during re-entry were made worse with water. While saying that "looks are a minor factor", Musk noted he liked the aesthetics of the black and white Block-5 version, noting it was reminiscent of the original Falcon 1.
Photos
---
Falcon 9 / Bangabandhu-1 (Michael Seeley)
---
Falcon / Bangabandhu-1 (Bill and Mary Ellen Jelen)
---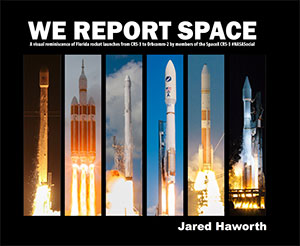 The Book
Stunning, full color photo book covering every east coast launch spanning 2014-2015, including the first-ever powered landing of a SpaceX Falcon 9 rocket.
More Info