50 Years of History at LC-39
---
Saturn V.  The Space Shuttle, and now Falcon 9.  On Saturday, February 18, 2017, SpaceX intends to return launchpad A at Launch Complex 39 (LC-39) to active status, sending the Falcon 9 rocket and its Dragon capsule to the International Space Station (ISS).
LC-39 has sat dormant since the final launch of the Space Shuttle Program, STS-135, which sent the orbiter Atlantis to the same destination, 235 miles above the surface of the Earth.  LC-39A played host to thirteen missions during the Apollo era, and 72 Space Shuttle Launches between 1981-2011.  Tomorrow's planned launch will break a streak of 2052 days without a launch at LC-39, the second longest stretch since the pad's initial construction (the downtime between the end of the Apollo program and the start of Shuttle numbered 2,098 days, but the downtime for launchpad A specifically stretched to 2,980 days).
Launch Complex 39A began its life as LC-39C, one of an initially planned five launchpads as a part of the overall LC-39 area.  When the pads to the north of LC-39B were canceled, LC-39C was re-designated LC-39A.
The first launch from LC-39 was the all-up test of the Saturn V rocket, designated Apollo 4 (AS-204), in 1967.  This Apollo / Saturn V flight was flown uncrewed over the course of 9 hours before splashing down in the Pacific Ocean.  LC-39A hosted all but one of the Saturn V launches in the 1960s and 1970s, including the launch of the Skylab space station.  Following the launch of Skylab in 1973, LC-39A was deactivated and converted to support the Space Shuttle.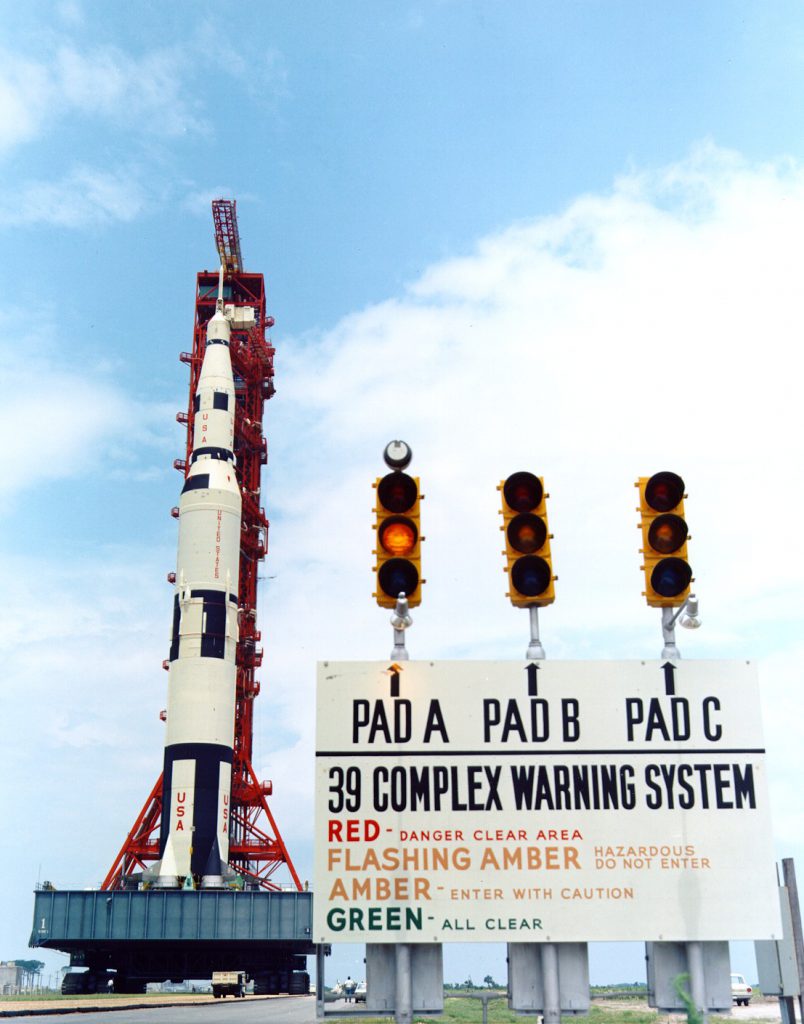 All five Space Shuttle orbiters, plus the Enterprise test shuttle, made appearances at LC-39A during the thirty year run of the Space Shuttle program.  It played host to both the first and final launches of the shuttle, with the first 24 and last 17 missions of the program all lifting off from LC-39A.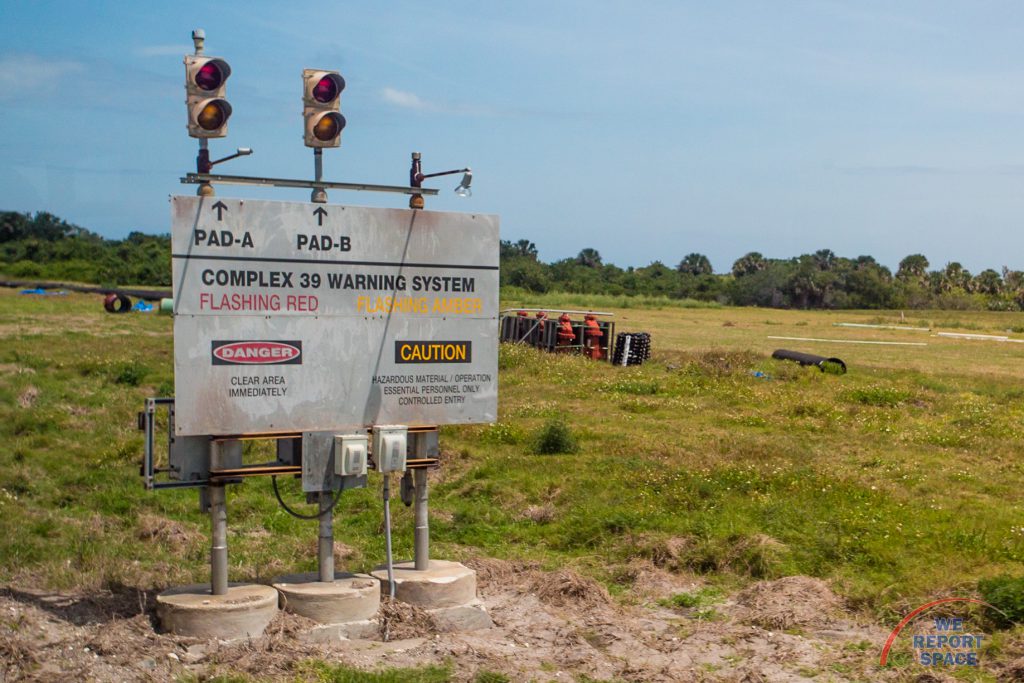 At the conclusion of the Space Shuttle program, the pad stood vacant for about three years, until NASA and SpaceX finalized a 20-year lease agreement wherein SpaceX would take over management of the launchpad and develop it for use for Falcon Heavy as well as crewed Falcon 9 flights.  This agreement was signed by Gwynne Shotwell on behalf of SpaceX, and Charlie Bolden on behalf of NASA on April 14, 2014, with the existing shuttle hardware standing in the background.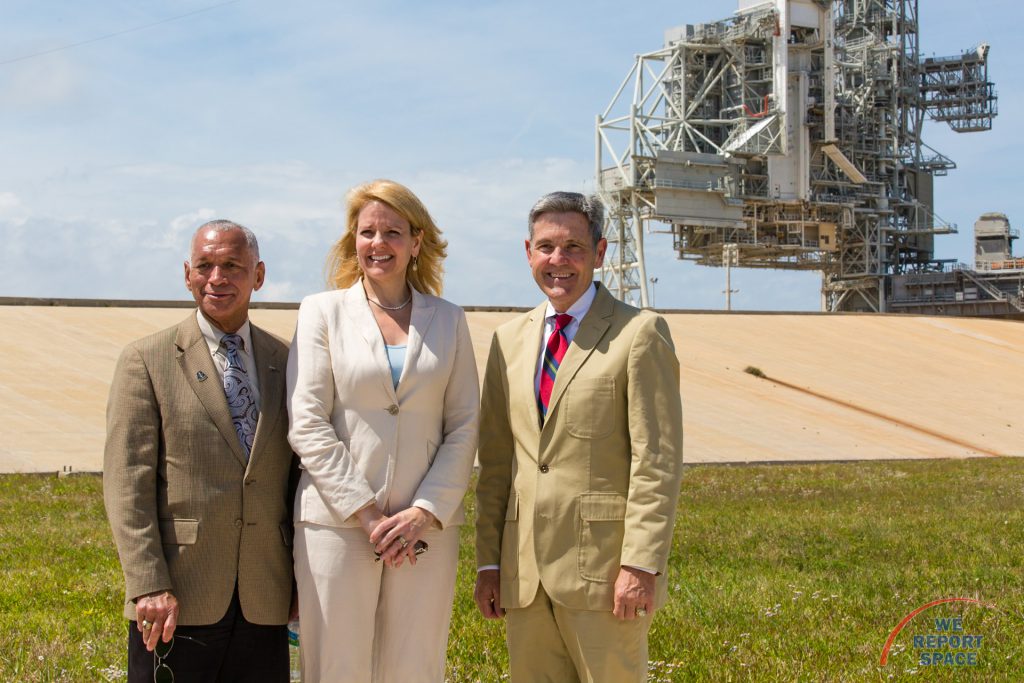 Saturday's planned launch represents a major milestone in Kennedy Space Center's mandate from being a government owned & operated facility to a true multi-user spaceport.  NASA's commercial partners include SpaceX, Blue Origin, Sierra Nevada, and The Boeing Company, all of whom are leasing or maintaining facilities at Kennedy Space Center.
---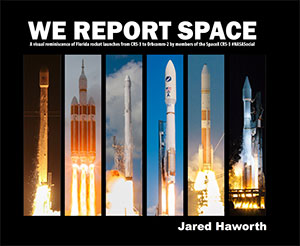 The Book
Stunning, full color photo book covering every east coast launch spanning 2014-2015, including the first-ever powered landing of a SpaceX Falcon 9 rocket.
More Info