SpaceX Launches JCSAT-16 Atop a Falcon 9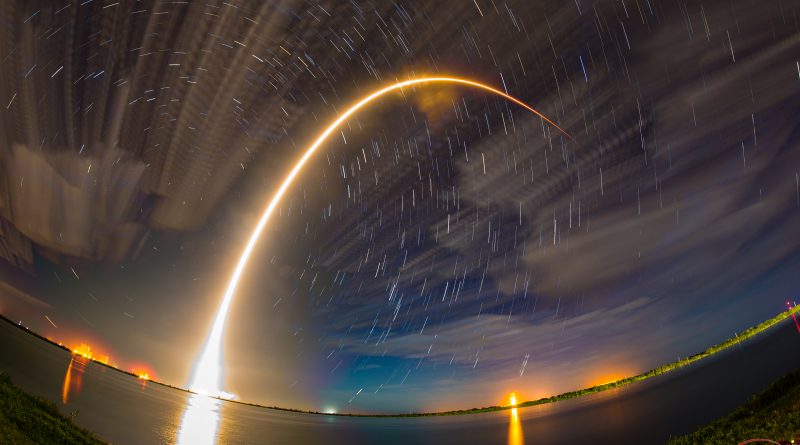 ---
August 14, 2016 CAPE CANAVERAL: At 1:26 AM, SpaceX launched a communications satellite for SKY Perfect. This satellite is the 16th in the JCSat constellation, making SKY Perfect leading satellite operator in the Asia-Pacific region. A few minutes after launch, the Falcon 9 first stage successfully landed on the OCISLY Drone Ship 400 miles out to sea in the Atlantic.
This is the 26th launch of a Falcon 9 from Cape Canaveral and the 7th SpaceX launch from Cape Canaveral in 2016. The launch occurred 27 days after the previous SpaceX launch. As for landings, since the first successful drone-ship landing on April 8, 2016, SpaceX has had 5 successful landings in 6 launches, for an 83% success rate. Four of those landings were at sea and one at the former SLC-14 at CCAFS.
Three representatives from SKY Perfect JSAT were on hand for the launch. Sky Perfect JSAT is the leading satellite operator in the Asia-Pacific region and provides high-quality satellite communications to its customers. With a fleet of 16 satellites, they offer a wide range of services including video distribution, data transfer communications and back-up service capabilities in Asia, Russia, Oceania, Middle East and North America. They also operate the largest Direct-to-Home satellite broadcasting platform, "SKY PerfecTV!", in Japan which provides over 350 channels to around 3.4 million households.
SpaceX began fueling the rocket 34 minutes before launch. There seemed to be far more LOX venting from the pad than usual.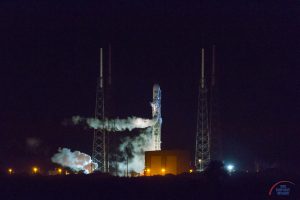 Launch occurred at the beginning of the two hour window. The first stage burned for two and half minutes. As the first stage burn finished, the flame color changed from orange to red to blue.
Shortly after first stage separation, the second stage ignited to continue to push the satellite to GTO orbit. As viewers in Cape Canaveral watched the second stage fade into the distance, a brighter burn appeared near the horizon. This was the Falcon 9 first stage heading towards the Of Course I Still Love You autonomous drone ship floating 420-miles off-shore. The first stage made a perfect landing on the drone ship.
---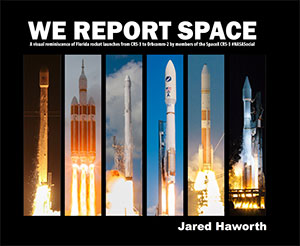 The Book
Stunning, full color photo book covering every east coast launch spanning 2014-2015, including the first-ever powered landing of a SpaceX Falcon 9 rocket.
More Info