Scott Schilke
Photographer
---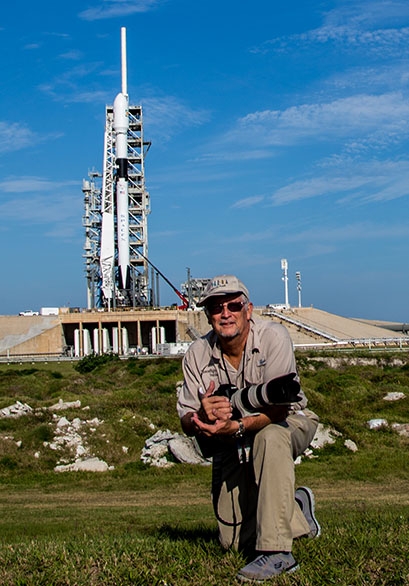 Scott Schilke was born at George Air Force Base in the Mojave dessert and raised at Bitburg Air Base in Germany. He moved to Marco Island Florida in 1979 which has remained his home. His father an officer in the 585th Tactical Missile Group would bring home glossy black and white photos of Matador and Mace missile launches that he had worked on which started Scott's passion for both photography and missiles at a very young age.
Scott started photographing auto races at Daytona, Talladega, Watkins Glen, Charlotte in 1971 and became an automotive media photographer in 2011 for Automobilsport.com out of Luxembourg Europe for Nascar, Indy Cars, and IMSA endurance races. He is an adventurist and continues to chase super cells, tornadoes and lightning out west each summer.
In 2017 he turned his attention to covering rocket launches from Cape Canaveral for Spacenews.lu and recently for Spaceflight Insider to learn the interesting and difficult art of remote launch photography. In a way he is following in his father's footsteps and honored to be able to document the American space exploration efforts.
He is thrilled to now be with We Report Space and their extremely talented team of photographers.
Scott is a contributor to BBC Books "The Cool 500", the Weather Channel, Wink News TV Naples Fl., Coastal Breeze News, Marco Island Eagle, Marco Review. He has also won awards for his images with the Photography Society of America, the Florida Camera Club Council and the Naples Camera Club.