The KSC Visitors Center drew a large crowd today for a special appearance by Astronaut Scott Kelly. During his nearly one hour of remarks, he proved he is a funny guy, delivering several laughs.
Read More
---
KENNEDY SPACE CENTER: A Falcon 9 rocket successfully launched the 4th satellite for the Inmarsat-5 broadband constellation on Monday May 15 2017 at 7:21 PM local time. Due to the weight and intended orbit of the satellite, SpaceX did not attempt to land the Falcon 9 first stage.
Read More
---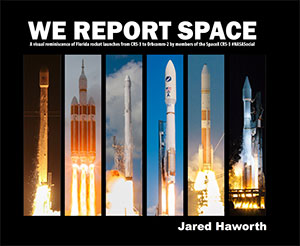 The Book
Stunning, full color photo book covering every east coast launch spanning 2014-2015, including the first-ever powered landing of a SpaceX Falcon 9 rocket.
More Info