Vulcan Centaur Arrives at the Cape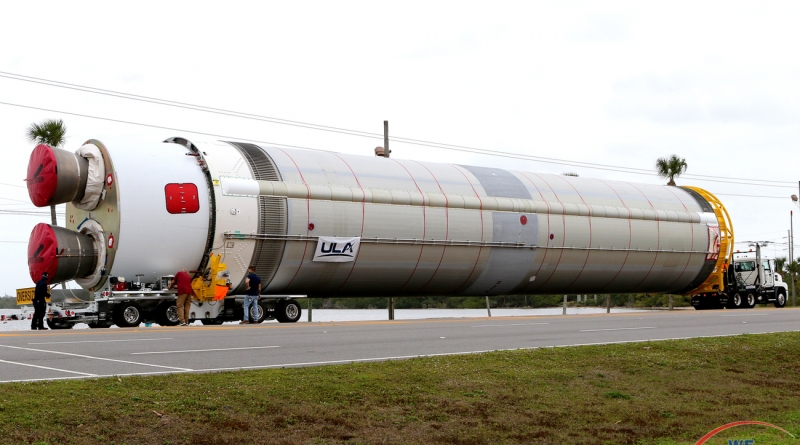 ---
Port Canaveral, FL. – This morning, February 13, 2021, United Launch Alliance (ULA) moves one step closer to the launch of the new Vulcan Centaur rocket. The Vulcan Centaur Pathfinder Tanking Test booster rolled off the ULA transport vessel "RocketShip" to prepare for preflight activities.
It is estimated that the new ULA Vulcan Centaur will have its first flight in late 2021 from Cape Canaveral Space Force Station's Launch Complex 41. Unique to this rocket will be the use of Blue Origin's BE-4 Pathfinder Engines for preflight activities.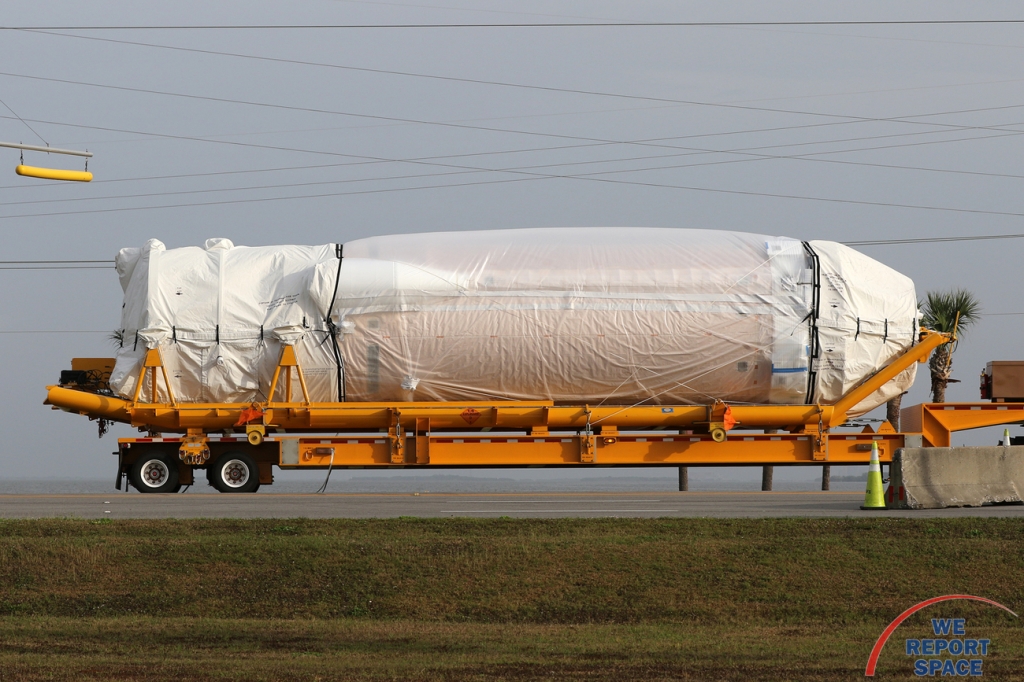 Actual flight hardware and Blue Origin engines will be integrated once all preflight tests have been conducted. The first customer for the Vulcan Centaur is a Peregrine Lunar Lander for Astrobotic's.
ULA has been upgrading SLC-41 in advance of Vulcan's arrival. Earlier this year, the new Vulcan launch platform made its maiden voyage from the Spaceflight Processing Operations Center (formerly the Solid Motor Assembly Readiness Facility), along newly refurbished rail tracks, to the launchpad for checkout operations.
Currently home to ULA's Atlas V rockets, Space Launch Complex 41's history stretches back to the 1960s, when it, along with companion launch pad 40, was constructed to support Titan III operations at Cape Canaveral Air Force Station, as part of the "Integrate-Transfer-Launch" facility.
Photos
---
Vulcan Centaur Pathfinder Arrives at Cape Canaveral
---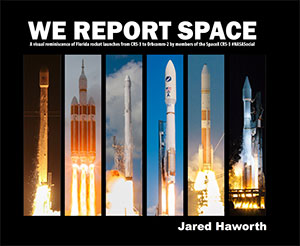 The Book
Stunning, full color photo book covering every east coast launch spanning 2014-2015, including the first-ever powered landing of a SpaceX Falcon 9 rocket.
More Info