SpaceX Dragon Returns to ISS, Launch of CRS-8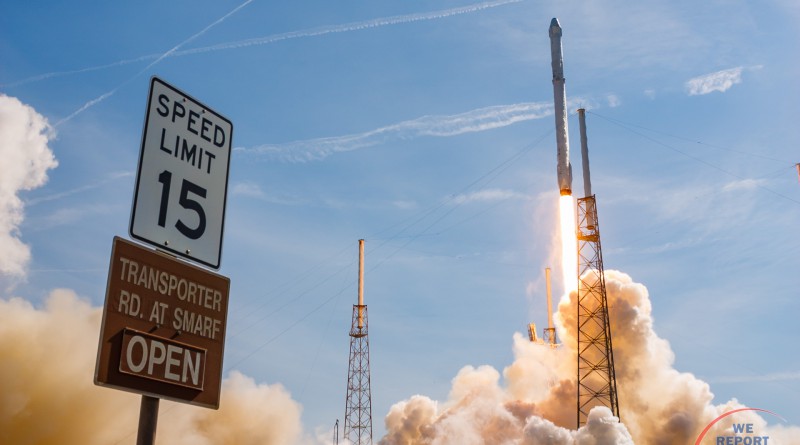 ---
SpaceX's Dragon spacecraft made its return to the International Space Station this week, launching as part of NASA's CRS-8 mission from Kennedy Space Center. The Dragon was lofted by SpaceX's Falcon 9 Full Thrust rocket, the latest variant of their orbital launch vehicle, which makes use of super-chilled, densified propellant for increased performance. This was the third flight of the Full Thrust rocket, the prior two being the Orbcomm OG2-M2 launch in December 2015 and SES-9 in March 2016.
This marks Dragon's first visit to the ISS in 2016, its last previous successful flight being CRS-6 in April 2015. The CRS-7 mission, launched in June 2015, ended some two minutes into flight as the Falcon 9 experienced a rapid unplanned disassembly, resulting in a loss of the entire Dragon payload.
In addition to the experiments, consumables and supplies for the International Space Station, the CRS-8 flight also included the Bigelow Expandable Activity Module (BEAM), a prototype inflatable space habitat, which will undergo long-term testing attached to the Space Station, attached to the Tranquility Module's aft berthing port. This long-duration test will allow NASA & Bigelow to evaluate the inflatable module's suitability for future space habitation, with studies being made on leak rate, structural integrity, and the amount of radiation dosage to which an astronaut in such a habitat might be exposed.
This CRS-8 launch also included a secondary mission objection: land the first stage of the Falcon 9 rocket aboard one of SpaceX's Autonomous Spaceport Drone Ships (ASDS), positioned 300km off the coast of Florida. The ASDS landing platform is a crucial part of SpaceX's reusability strategy, as launches targeting Geostationary Transfer Orbit (GTO) or launches making use of the forthcoming Falcon Heavy rocket will not have the capacity to safely return all the way to Cape Canaveral.
While the Falcon 9 second stage was delivering the Dragon capsule to its orbit above the earth, the first stage of the rocket reoriented itself in mid-air, fired its engines to reduce velocity to subsonic speeds, and set down gently aboard the deck of ASDS "Of Course I Still Love You." This marks SpaceX's first successful drone-ship landing, and their second successful recovery of a flown first stage booster (the first being the landing at Landing Zone 1, Cape Canaveral Air Force Station in December 2015). While the first recovered booster is intended for public display, this landed stage will undergo extensive testing at SpaceX's Cape Canaveral facilities, and be used to launch a subsequent payload as early as June 2016.
View our full gallery of launch images below.
Photos
---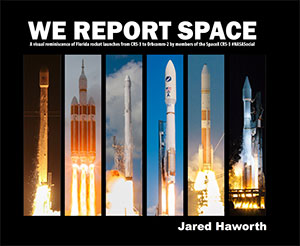 The Book
Stunning, full color photo book covering every east coast launch spanning 2014-2015, including the first-ever powered landing of a SpaceX Falcon 9 rocket.
More Info